Cloudmon Network Traffic Monitoring Highlights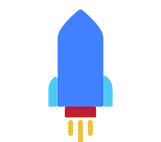 Quick and Easy Setup

Begin running without management overheads or dependence on vendor technologies.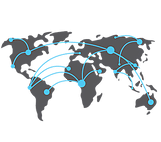 100% visibility of Network

Know how the network is being used and identify potential failures and anomalies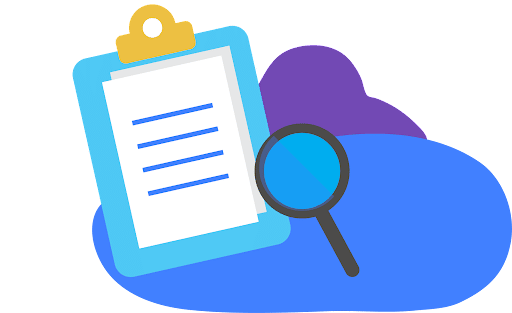 Identify Top Users, Applications
Be aware of top users, applications and domains, and thus manage their utilization in accordance to organizational policies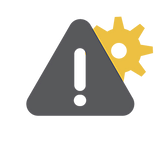 Intelli-alerts
Reduces alert noise drastically and helps focus on incidents based on criticality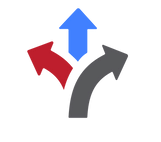 Flexible for your needs
Supported in Cloud and On-premise
Cloudmon-NTM Product Features
Notes:
* Limited to 3 sites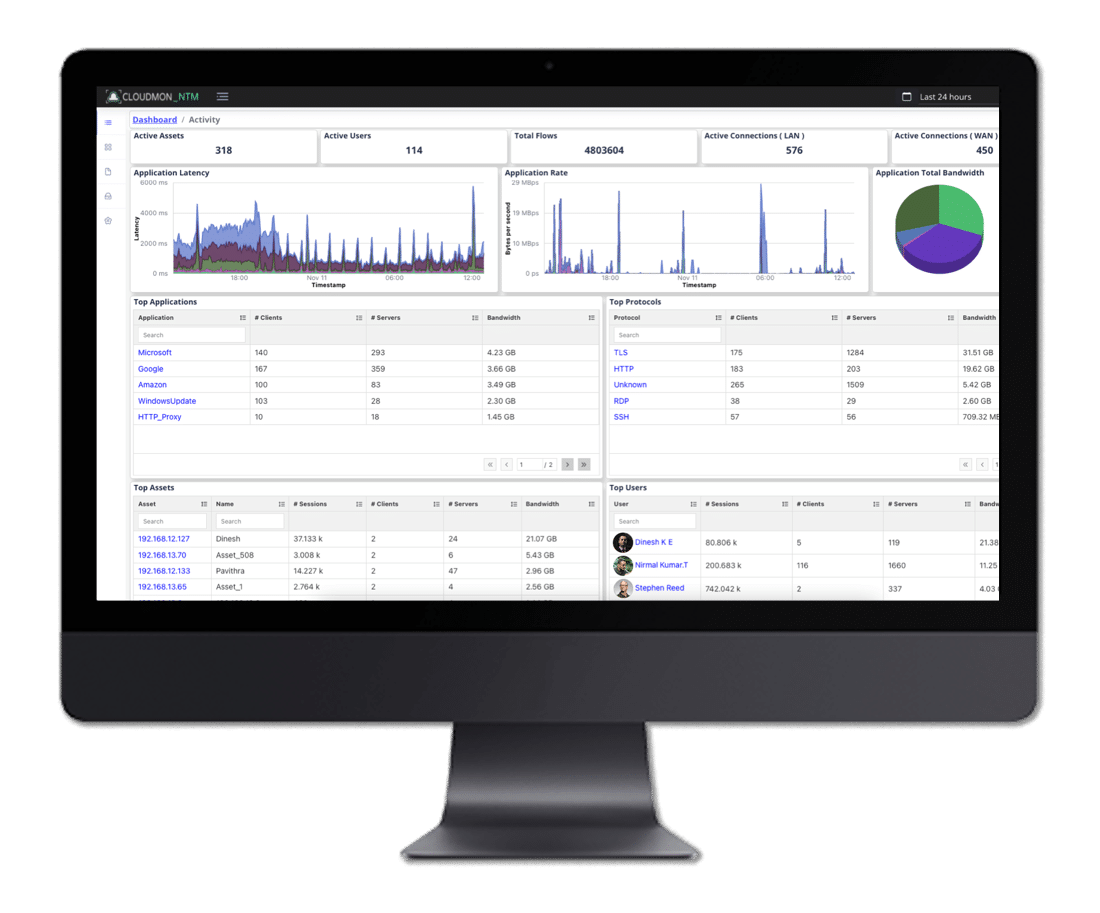 Network Performance Monitoring
Monitor your entire global network infrastructure to ensure your digital business is delivering expected performance. With Cloudmon you have visibility into all network traffic. This makes it easy to manage the network infrastructure effectively and troubleshoot issues whether on-premise, in public cloud, and in hybrid environments.
Using real-time packet acquisition and multi-stage analytic processing, Veryx Cloudmon NTM delivers powerful capabilities, such as congestion detection, and decoding of more than 200 applications.
With a holistic view of network, plus the ability to contextually drill into domain-specific details, using Cloudmon NTM, businesses are able to reduce the number of hand offs between IT domain groups and drastically improve resolution time for application and network outages.
Usage Monitoring
Monitor top users, conversations etc. and understand how network bandwidth is being used. This could help in better allocation of bandwidth and priority, while also planning for required capacity upgradation.
While over-utilization by certain classes of users could be flagged, low traffic could point to potential problems such as congestion and losses. Either way, Cloudmon NTM enables network administrators to get a moment by moment understanding of network traffic across the enterprise.
Cloudmon NTM on AWS
Cloudmon NTM is available via the AWS Marketplace.
We offer 50, 100, 250, 500 and 1000 devices options. For higher number of devices contact our sales team.
Cloudmon NTM is made available on AWS Marketplace as an AWS CloudFormation Template, and gets deployed as customers' own Amazon EC2 Cloud instance using 1-Click or using the AWS Marketplace Management Portal.
With Cloudmon NTM on AWS, you can be up and running, getting visibility of your network traffic within a matter of minutes!
By subscribing to Cloudmon NTM through the AWS Marketplace, customers can pay for Veryx products through their regular AWS bill. The product is available in all AWS regions.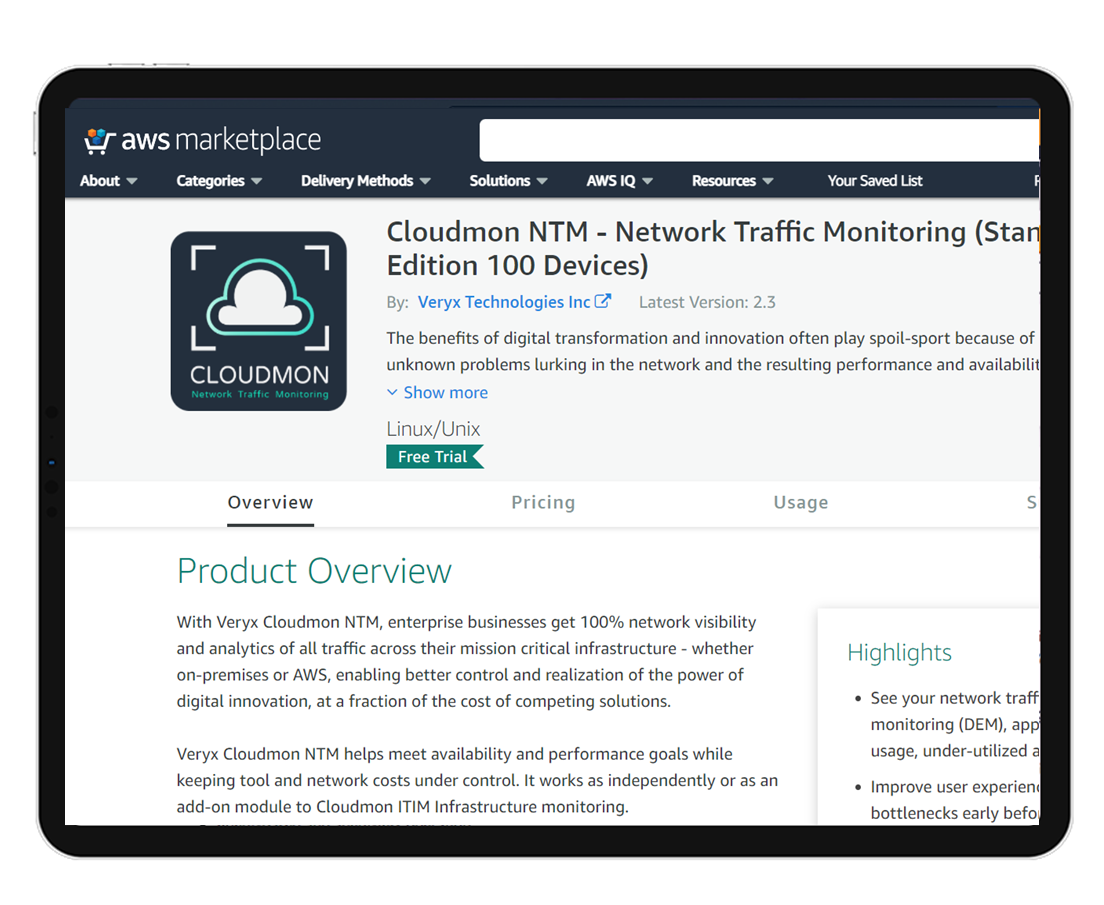 Ready to Get Started?
Subscribe in AWS Marketplace (14-day trial) or run on-premises
Our support team is standing by to help you in installation.