Globally, businesses and institutions of all sizes are in the midst of a digital transformation journey, in order to thrive and survive in the globally hyper-competitive market.
In the process they face challenges in ensuring mission critical applications run flawlessly, with users and infrastructure not being impacted by poor performance, failures, threats and business continuity risks.​​​ In today's fast-paced world, being at business speed requires substantially increased agility in IT processes and infrastructure performance to match the speed of opportunities.​​​
Veryx provides its services and solutions to enable global businesses with the tools and capabilities to transform themselves to digital businesses.​​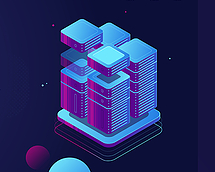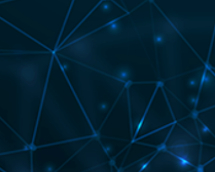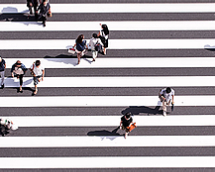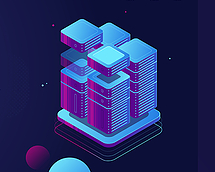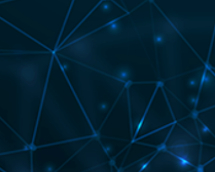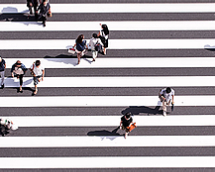 Traditionally, WANs were used to connect users at the branch or campus to applications hosted on servers in the data center. Dedicated MPLS circuits were used to help ensure security and reliable connectivity. However this doesn't work well in a today's cloud-centric world. Traditional branch office routers are no longer sufficiently agile to meet the demands of digital business and cloud IT delivery. SD-WAN is a software-defined approach to WAN that results in:
​Reducing costs without dependence on expensive dedicated links
Improving application performance, user experience and increasing agility.
Simplifying operations with automation and cloud-based management.
Veryx bring its experience to help enterprises implement SD-WAN leveraging suitable best-of-breed solutions, based on customer budgets and needs.
Our services cover determination of scope & strategy, performing network design, implementation and operations support to help you get the full value for the solution employed.
SD-WAN as a Service
In contrast to the traditional model where the customer buys the equipment and other resources up front and have access to all of their licensed capabilities in perpetuity, with SD-WAN as a service customers get the advantage of pay-as-you-go model. When it comes to an initial deployment of SD WAN, frequently the most expensive and time-consuming portion involves replacing legacy WAN solution routing equipment at each location with new devices that support the SD WAN platform.
SD-WAN-as-a-service is provided by Veryx in partnership with SD-WAN vendors such as Aryaka, on their own global private core network, similar to a cloud-based consumption model. Aryaka managed service encompasses connectivity with local loop SLAs based on 99.99% uptime guarantee.
Explore Aryaka and Veryx SD-WAN solution for more information.
Managed Services
Often, IT and network teams lack the sufficient people resources, skills, and knowledge of SD-WAN technology needed to be able to design, deploy and operate a successful SD-WAN environment. This can result in SD-WAN adoption projects go over timeline or budget, seriously impacting digital transformation timelines and cost.
Veryx managed services provide the customer a full range of services in terms of design expertise and staffing of resources who are able to deploy and operate the network.
Veryx team will install, configure & maintain your SD-WAN deployment to vendor specifications, and right-size your environment to aid capacity planning. Veryx team will also enable customers to meet the required service levels by monitoring the SD-WAN network and to take corrective actions when problems occur.
Businesses generate huge amounts of data—information from transactions, connected devices and other sources, which are often not used.
What if you could translate data into insights that enable better decisions, maximize revenues, reducing costs and giving the competitive edge?​​ Veryx helps you define a strategy to embed data analysis and data reasoning into the decision-making processes, using analytics to tackle some of the most complex business challenges.​
Veryx uses best-in-class tools and technologies such as Big Data and Artificial Intelligence, thereby helping clients derive value from a diverse ecosystem to provide competitive advantage and operational efficiency. We develop practical journeys with significant benefits, leveraging our data monetization techniques to identify and implement opportunities to commercially exploit data assets to establish new revenue streams.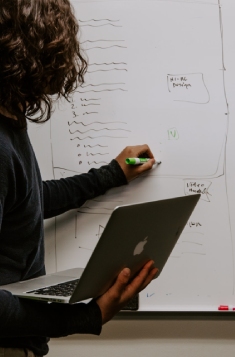 Consulting
At Veryx we help our customers extract maximum value from their data, no matter where it resides or what format it takes. We work closely with our customers to solve their challenges so they can achieve their expected outcomes quickly.
With Veryx, customers can benefit from:​
Analytics Strategy​
Turn data assets and analytic capabilities into a competitive advantage.​
​Data Discovery & Maturity Assessment​
Utilize maturity models to assess data capabilities, educate employees, identify gaps and compare progress against industry peers. Use maturity assessments to provide demonstrable and auditable evidence to peers and market authorities on the adoption of Data Management best practices. ​
Data Architecture, Modeling & Modernization​
Move data from legacy mainframe databases to modern databases and gain the transformative effect of cloud, mobile, and big data analytics for better agility.​
ETL Development, Testing and Maintenance by leveraging Talend, Pentaho, Informatica etc.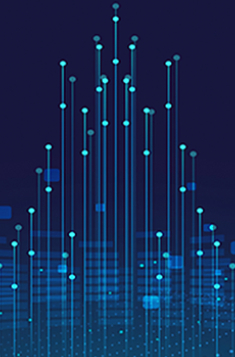 Big Data, DW & BI
Most organizations sit on tons and tons of data, trying to figure out a data strategy that could accelerate the flow of insights. This process is pretty complicated, often leading to increase in the cost of implementation and maintenance. However, Big Data engineering is not about using all the data from everywhere, it is about making smart choices and decisions that will accelerate business growth.​
We at Veryx use our Big Data Engineering services to enable our customer to conceptualize and implement a well-thought-out Big Data program across multiple domains and focus areas. We help our customers scale their Big Data Engineering capabilities to drive vision and value.​
Data Warehousing & BI Design & Implementation​
Our DWBI services range from establishing process, technologies, and tools needed to build a data warehousing and BI infrastructure to tactical business/technology help to support or enhance an existing DW/BI infrastructure. We offer the following services:
Analysis, strategy and roadmap definition​​
Implementation (including tool selection), upgrade and support Audits and Health Checks​
Reports, dashboards and portal implementation – using the most optimal data visualization tools.​
Managed Big Data, Data warehouse, BI and Analytics Services​
Our Managed Big Data Service is a one-stop shop offering for our customers where we manage the end-to-end of Data Services. The key benefits that our customers enjoy are​.​
End to end ownership of service delivery from Consulting, Implementation, Migration, Infrastructure sizing.
Since this is a Packaged service offering, we offer committed SLAs and clear upfront pricing.​
More time spent on business and less time wrestling with data & infrastructure.​
​Data Engineering Services
Data Engineering and operation powers all the data pipelines and inner workings of an enterprise helping in decision making for better business outcomes. Veryx offers comprehensive traditional, Hadoop and NoSQL Managed Services to help our customers data administration and support requirements.​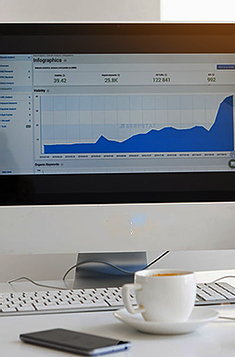 Data Governance, Master Data Management
& Data Quality Management​​​
Data Engineering and operation powers all the data pipelines and inner workings of an enterprise helping in decision making for better business outcomes. Veryx offers comprehensive traditional, Hadoop and NoSQL Managed Services to help our customers data administration and support requirements.​
​Benefits of having a data governance program are:
Better understanding & mapping of corporate data​
Improved decision-making​
Improved Customer Experience​
Greater Data Quality & Control​
Better collaboration​
Regulatory Data Compliance​
Data Security​.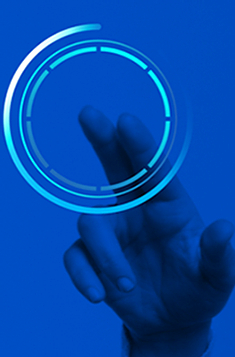 Advanced Analytics & AI​​
Data Analytics is the process of discovering, interpreting, and communicating meaningful Insights from available data. At Veryx we understand the need and the importance of this amazing technology. Enterprises that understand their data better, compete better in the market and also get better at what they do. There is so much hidden in plain sight when it comes to data, we at Veryx help our customers bring this to the forefront. We help our customers to better describe, predict, and improve their business performance. We take pride in helping our customers make effective & meaningful decisions.​
​We generate analytic insights using our internal data processing components which orchestrate specific tasks within an analytical workflow. Our workflows are built using a collection of services that implement data transformations, data quality checks, corrections, Data models & analytical algorithms; powered by Machine Learning.​
Veryx delivers the full range of capabilities required to discover insights and support decisions powered by AI, including:
Easy Connections – follow industry standard connectors​
Easy ingestion​
Ingest from variety of data sources​
Configure for batch or incremental​
Ingest using standard/customized templates​
Full/partial indexing of content​
Metadata Driven Data Organization –
Indexing/Cataloging – 'schema-on-read' & 'Schema-on-write'​
Easy Data Access – leverage one of the various industry standards for data consumption​
Leverage extensible APIs​
Leverage Platform Based Vanilla APIs​