Virtual Probes for Monitoring, Testing and Benchmarking
Flexibility and Scalability
Veryx Virtual Probe (vProbe) is a software component of Veryx Cloudmon and SAMTEST products that provide flexibility in deployment, since they can run in virtual environments in the lab on-premises or in public cloud. Veryx virtual probes are available as VMs as well as containers.
In Telco and Network Service Provider applications, Veryx Virtual Probes are used as a virtual test entity of SAMTEST, that assists in performance management across the life cycle of business critical Ethernet services delivered using NFV, Cloud and SDN-based infrastructure. Veryx vProbe is aligned with ETSI MANO architecture and enables service providers to quickly perform service assurance testing.
Veryx Virtual Probes are available for 1GbE/10GbE port speeds. They can be spun-up on x86 hardware at the centralized NFVI PoP or as VNFs on Distributed NFVI such as virtualization capable network elements including switches, routers, vCPEs, etc.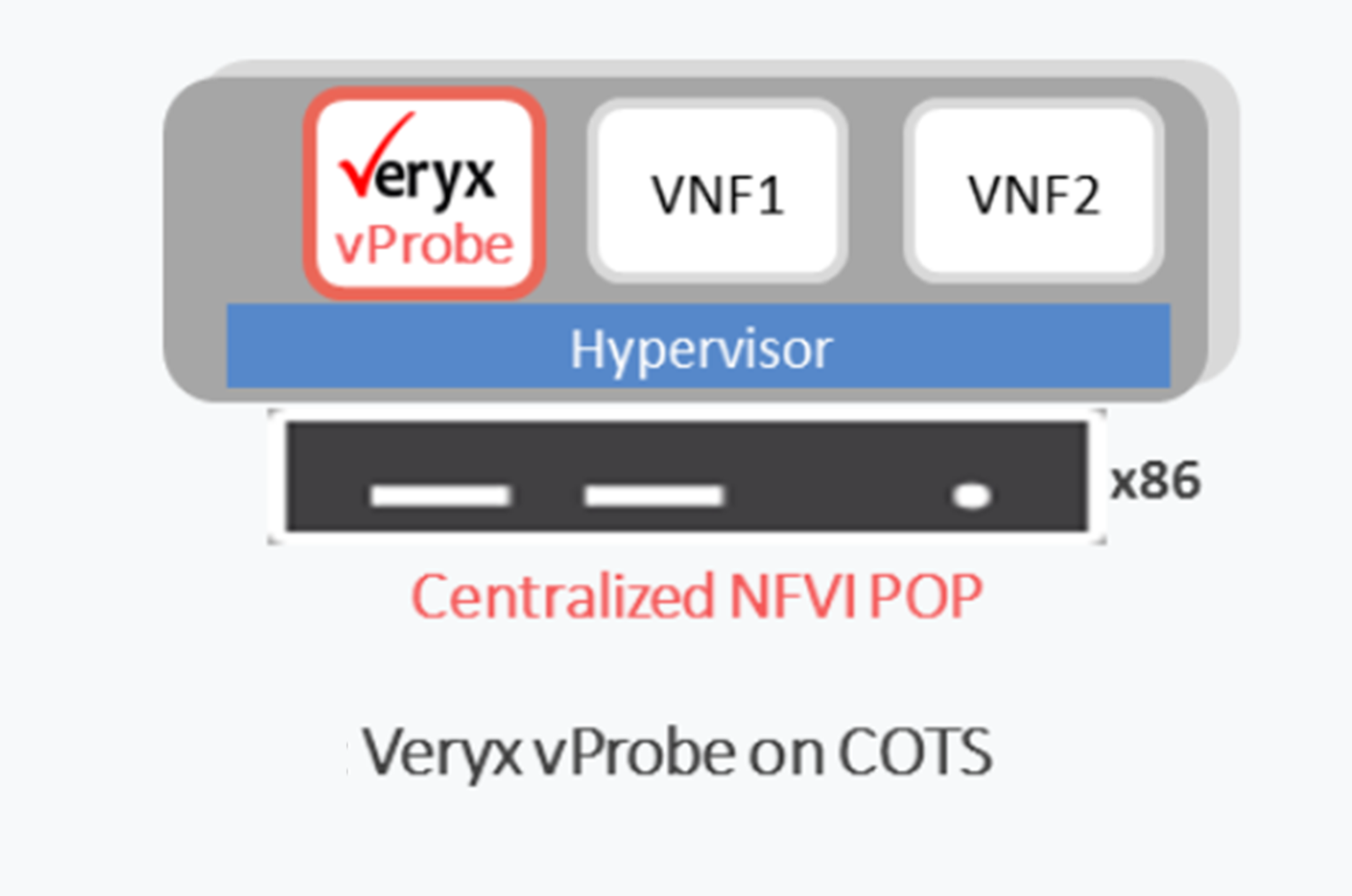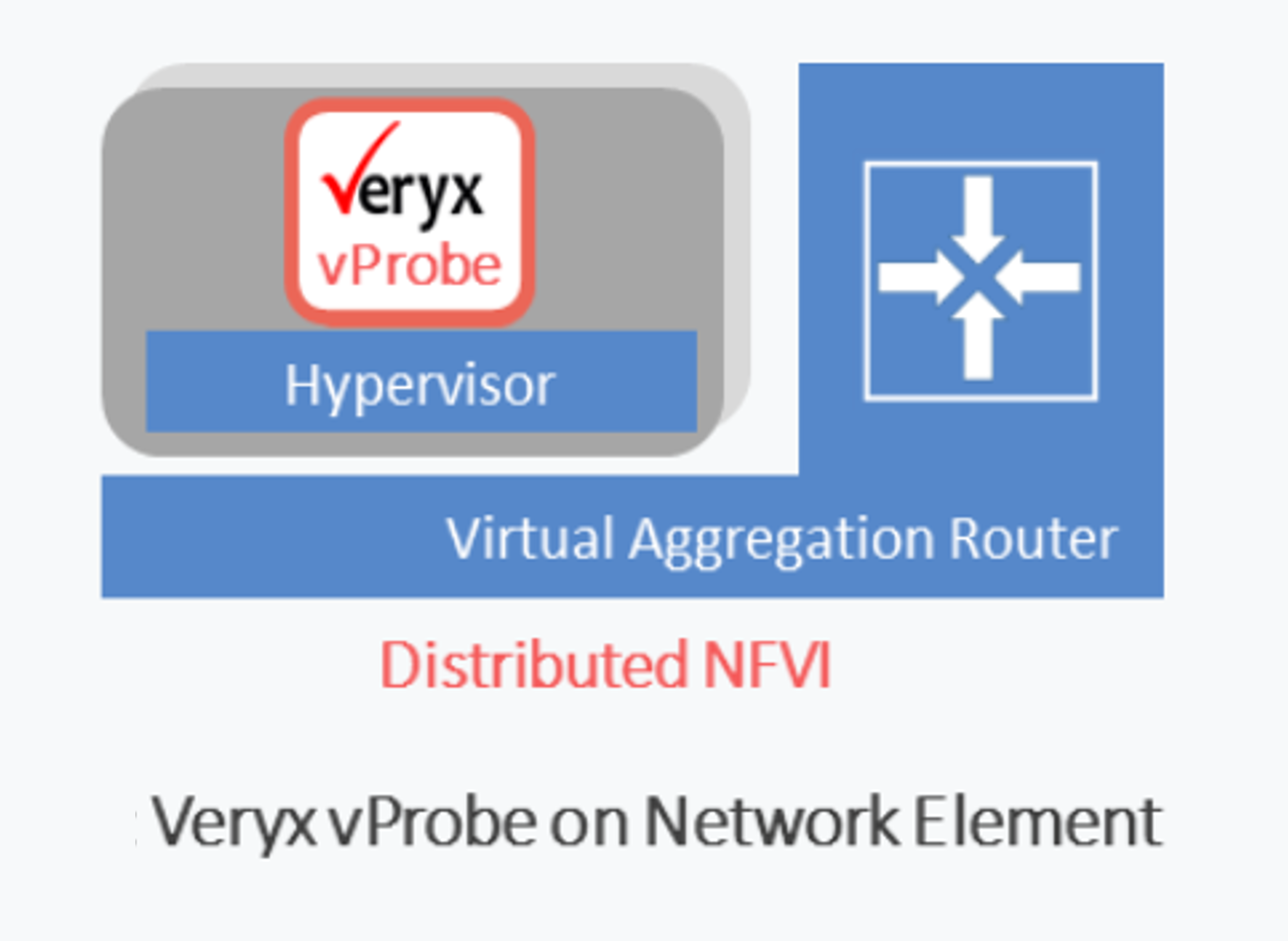 Veryx Virtual Probes are deployed in the following scenarios:
Service turn-up testing and troubleshooting for NFV/Cloud based services.
Monitoring of services and network functions on an ongoing basis.
Proof-of-concepts for planning migration from traditional networks to NFV based networks.
Field validation of NFV architecture designed
On-demand diagnostics of live deployments
Virtual entity that can be used similar to any Ethernet or IP tester for traffic generation and packet capture as well
Monitoring of network switches, routers and endpoints
Testing and troubleshooting for network performance
Ultra-compact footprint
With its extremely small footprint, Veryx vProbe can be quickly spun-up. This not only enables quick and flexible testing and monitoring capabilities, but also accelerates automation of vProbe based solutions. The ultra-compact nature ensures that dynamic transfer of vProbes is rapid across the network, with minimal system resource utilization.
Traffic generation and analysis up to 10 Gbps
Veryx vProbe supports 100M, 1G and 10G throughputs with flexibility for measurement with different frame sizes. Hence additional investment on hardware based test resources can be reduced using vProbes, as the network grows.
Support for OpenMANO
Since Veryx vProbes support OpenMANO, users can readily perform service assurance testing. Most NFV PoCs are based on OpenMANO — Enterprises and cloud providers have started adopting OpenMANO for their datacenter deployments. Hence, utilizing Veryx vProbe offers flexibility for quicker integration with the aforementioned stakeholders.
Veryx vProbe is ideal for the Life-cycle Service Orchestration (LSO) world where dynamic service configuration, turn-up testing, on-demand monitoring are required. This is advantageous when compared to other solutions available in the market, where virtual probes occupy a significant amount of resources and hence VNF entities need to compete to get their share of system resources.

Please enter your details to access this document
This document will be sent to the email address you have entered below.